Lansing Bike Party: Spring Fling & More ... Much More!
October 24, 2014
(BUMP FROM MAY) Yesterday's "Lansing Bike Party" ride had more going on than you could shake a stick at. More layers than a cake! It had everything I love about bike socializing. What I love, in a nutshell, is how bikes help us connect so many things together. It's almost boggling. It goes way beyond the bike. As one thing leads to another...

It's a glorious Friday evening and we've announced the "Spring Fling." We'll ride from the Broad Museum at MSU down to the Avenue Cafe in Lansing for a second start at 6:30p. It's a holiday weekend so maybe it's a light crowd. We just had our first big PR splash with an article and photos in the Lansing State Journal last Sunday! Our FB group quickly picked up 50 new members. We're now over 330.

Tonight we're having a Picnic Ride with a "spring attire" look encouraged. We have no idea how many will turn up after the news-story so we figure the park will have easy space with no waiting for tables or food.

Several new riders show up, including one who has ridden a bike twice, I think. After consulting she decided that she will ride for a week or so to practice and also take a riding-skills class that is coming up and then will come back. An interesting encounter!

Martha has joined us. And we also have our first honest Cruiser bike of the year on the ride.

We ride to the Avenue and are joined by a dozen riders, making at least 20 riders for tonight. Many new! Yet, amazingly, none came due to discovering us in the LSJ story. So none of those new 50 members are here. Maybe the holiday...

On the sidewalk several riders who'd just met discovered that they all went to the University of Miami at Ohio. They'd never met anyone else who had in Lansing. They were the same class year, even. They were pretty excited.

Brian our trusty guide leads us north through quiet neighborhoods to a park next to a city golf course. The park has a lot of trails winding through its climax forest situated on a rare (for this area) intact glacial esker. The rest of the original 20-mile-long ridge through the city has been excavated for construction gravel. Several riders remark that they have lived in Lansing for many years without knowing about these lovely, shaded trails.

The day is still warm and sunny, but it's cool in the forest. The trails are informal but wide and smooth. The detour is a big hit.

As we were riding along before the forest we passed a woman biker who was riding up her driveway. One of our riders hollered to her "Come join us!" She looked over her shoulder and glanced up and down the road at us streaming past her house, all with hats and baskets and such, and she swung around and said, "Sure!" Another new rider!

We then cruise across north Lansing into an interesting combo area of industry and old housing. We wave to many evening gatherings in yards and on porches. Lots of bell-ringing and mutual joy in the great weather.

We ride by the vast, empty and haunted-seeming Otto Middle School complex. It seems alive yet so abandoned. We swoop through its parking lot and property.

After an hour of riding we drop into Oldtown and stop at the Old Town Grocery Store which has stayed open for us. (Thanks!) Everyone buys something for the picnic, which I think makes the owner happy. (Bikes mean business!)

A quick quarter coast down the hill to the park finds us with grass and tables next to the Fish Ladder and river. We have a festive hour of chatting then saddle-up and ride the river-trail back to our favorite backroad for the city, Jerome Street, which quietly goes past beautiful homes just off of the busy main drag. Soon we're back at our Avenue starting point. Many riders peel off.

Our new "stranger" rider turns out to have known about the LBP but never thought more about it. Then she finds out she knew several of our riders or they were friends of friends, anyway. They made quite a conversation cluster.

3 other riders work at the same internet company. And maybe 3 others work at Impressions Five, the local children's science museum.

Seth Bernard is in town for a CD release party and he's outside the Avenue taking a break before his 2nd set. He waves to us as all bikers keep riding. The Avenue was still charging us full ticket price at that halfway point of the show. (I went and asked.) My hunch is that some bikers were ready to be lured in, but who knows. I wanted to stay but also to ride since the evening was so beautiful. It was sad to leave.

We biked back to campus on side streets through neighborhoods with a final 6 or so riders. I had to detour to genuflect before the Citroen DS parked alongside Kalamazoo St.

Back at our first MSU start, a couple of our riders realize they were having so much fun riding that they had forgotten they'd driven to the Avenue in their van, so they just biked home and planned to get their van the next day. They seemed euphoric as we waved them off into the night.

John saw a group of people doing medium-format photography with tripods in front of the museum and had to see what was up.

Martha and our new friend Julie and I decided we just had to go back and check out Seth's show so we piled into our van (with bikes) and drove back and greatly enjoyed the music. Seth did some great extended electric guitar solos on his big-body Gretsch. We bought a CD for Henry's inspiration.

At the show we met some ladies who knew Julie. One was going to sit in and sing with a jazz combo at a club called "Suits" near the Capitol in a short while. We were headed home as we got into our van but then decided to go to the jazz club.

Wow, the trombonist was amazing at the club. Then our new friend sang and that was wonderful.

It's 1 a.m. by now and Martha is tired. (Sleeping at our table.)

So we drop Julie off and head home.

At home Martha flops in bed but I load up my canoe for Part 3 (4?) of the evening.

John and Josh, who'd been on the ride, are meeting me out at the big water impoundment at Rose Lake to do a camp-out and watch the first-ever-for-Earth Camelopard meteor shower scheduled from 2-4 a.m. I drive out and paddle the mile to our meeting point where I see cigarettes glowing in the dark on the peninsula. We roll out our sleeping bags but then head out in our 3 solo canoes to watch the stars. It's a crystal clear, very dark, night. The stars are blazing. As we float around we gradually scootch off of our canoe seats to relax lower and lower in our canoes. Finally, we're all LAYING in the bottoms of our boats! It's warmer down there, too. We loll about the lake, star-gazing and chatting to the voices in the night. We see meteors. ...And we see one real doozy: it's like a planet that suddenly gets bigger and brighter until it sprouts a cone-like tail of fizzing and sparkling light then takes off in a streak before it snuffs out. Amazing!

We finally hit the hay under the stars.

I wake up and see a deep, bright blue sky above me, with silver poplar tree trunks angling around topped off by fresh bright green leaves fluttering. What a view and what a way to wake up!

I go paddling a bit, come back, start a fire in my twig stove and make cowboy coffee for the lads who are now up.

We had a great time.

That's how we roll.

(photos by me, Rick S., Juan C., Julie H.)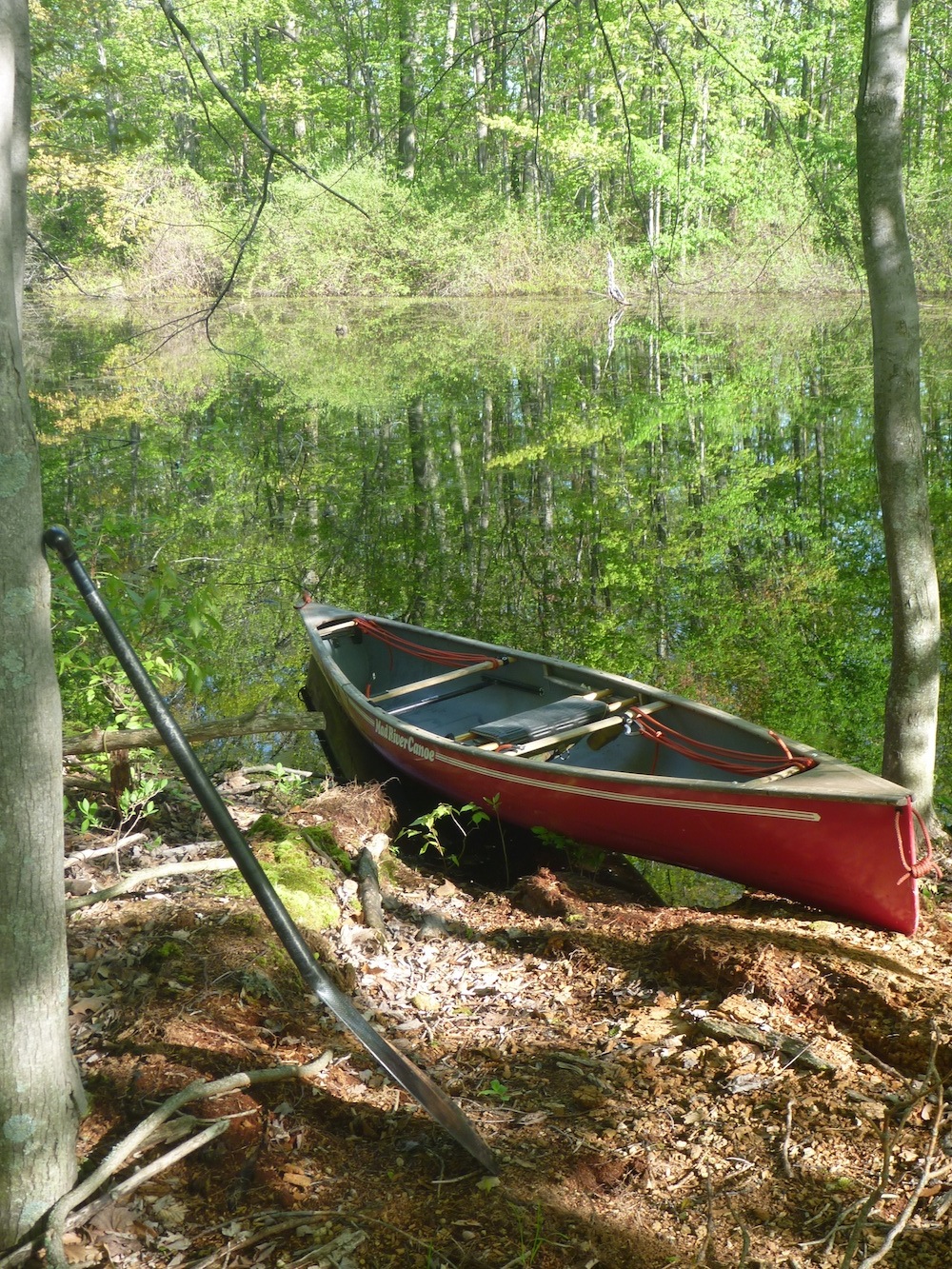 Nice boat.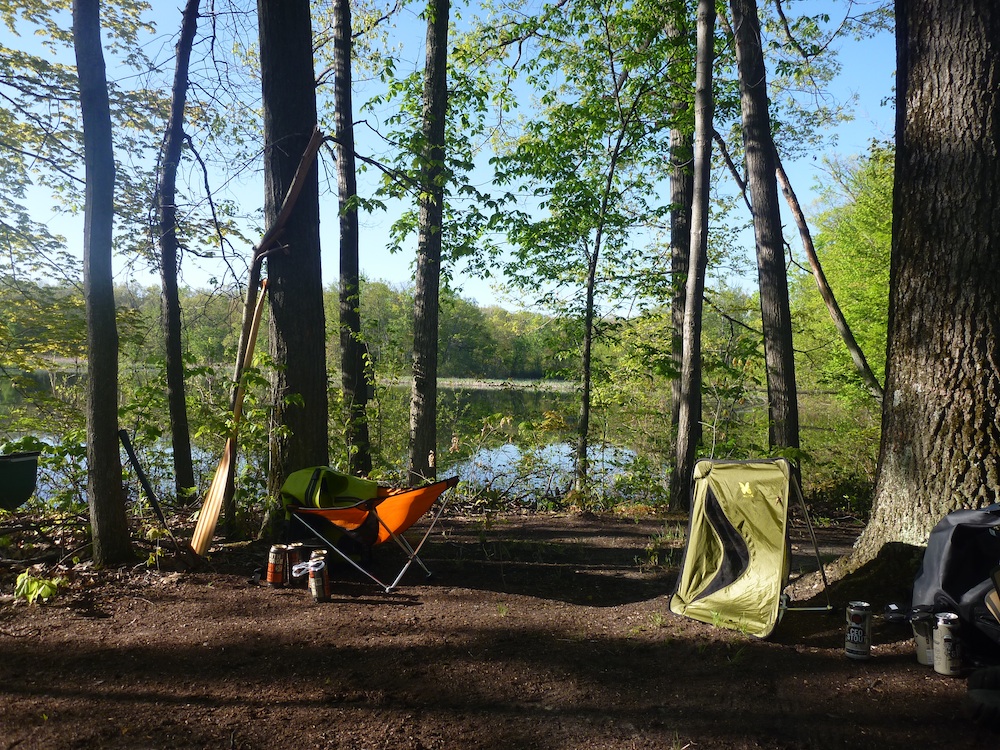 Nice scene.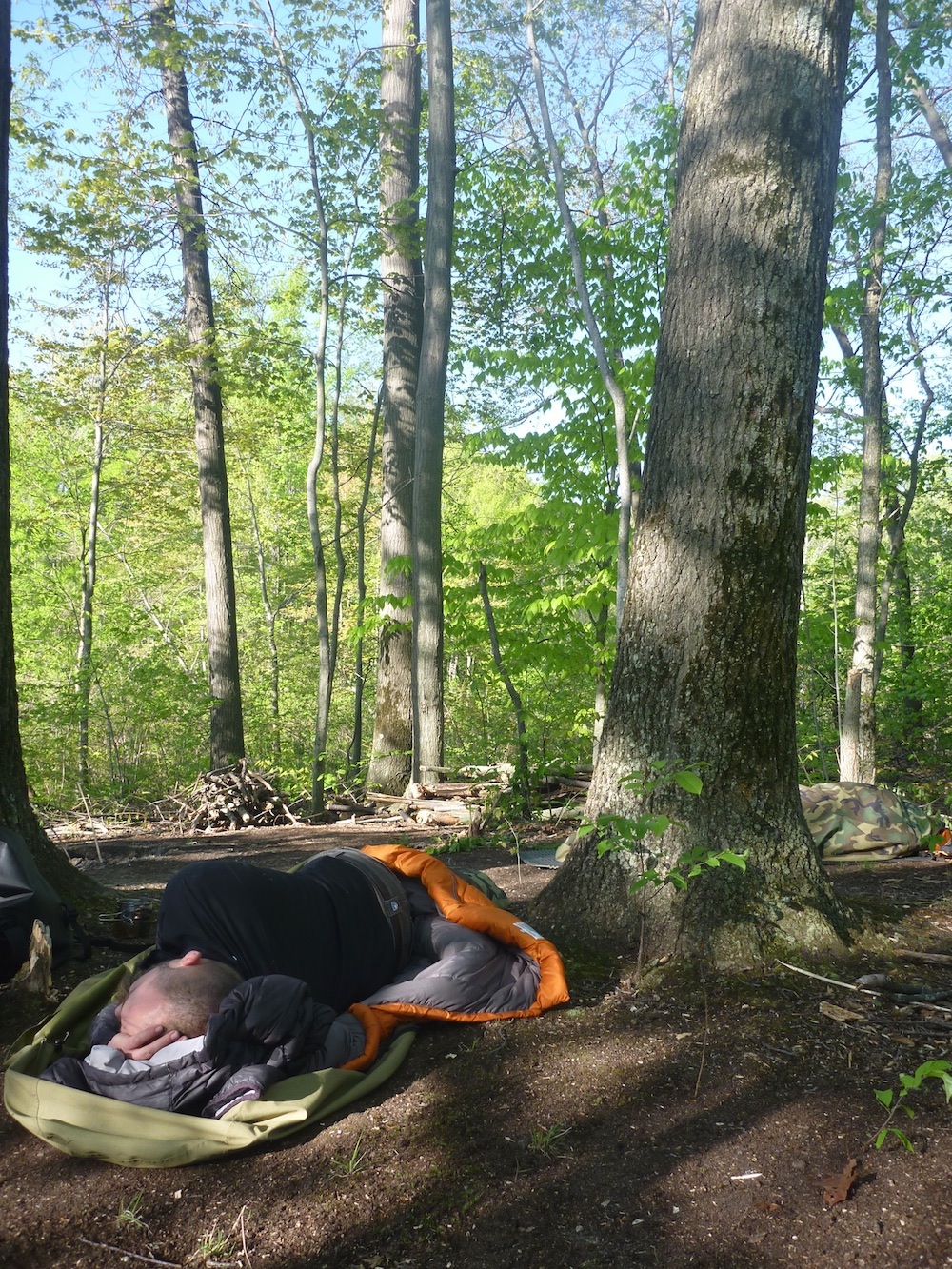 Sleeping beauties. (You can't even SEE the other guy.) It's not "leave no trace" but someone before us raked the top of our little peninsula and left firewood. Fine by us! (We only used a few twigs.)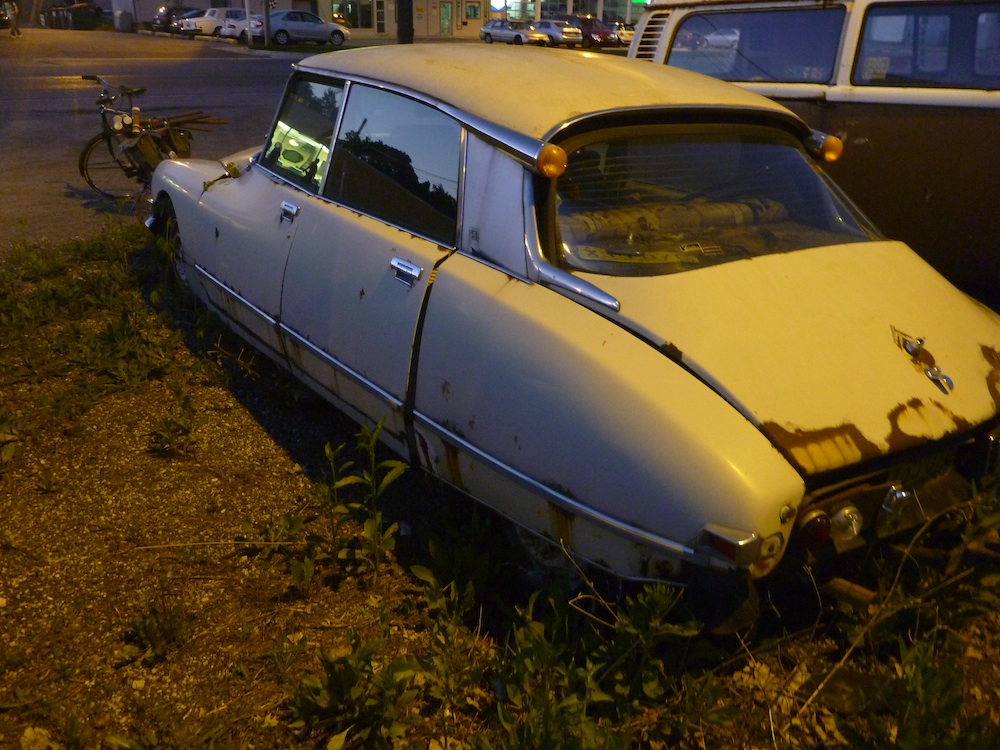 Genuflect before the Diesse. Bow before her glorious ruin.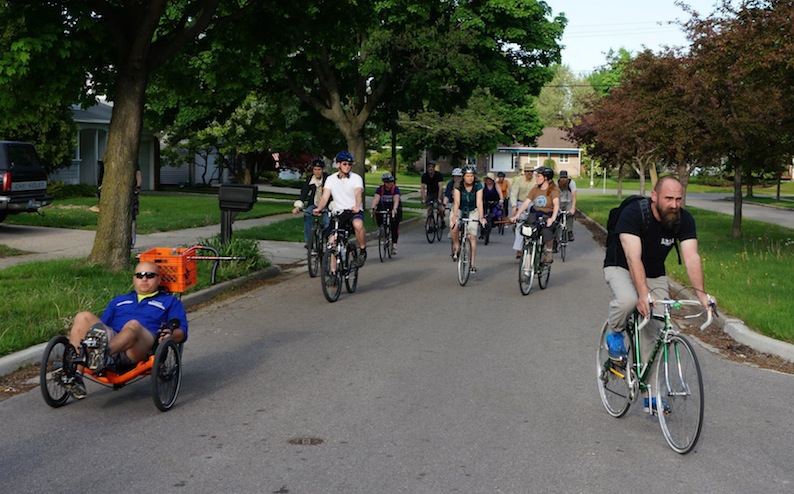 fun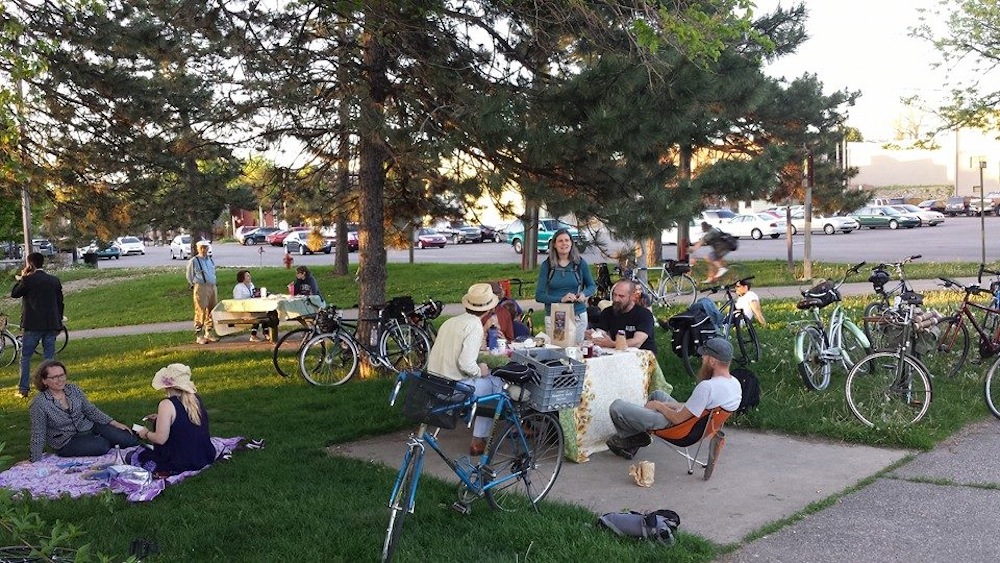 fun

fun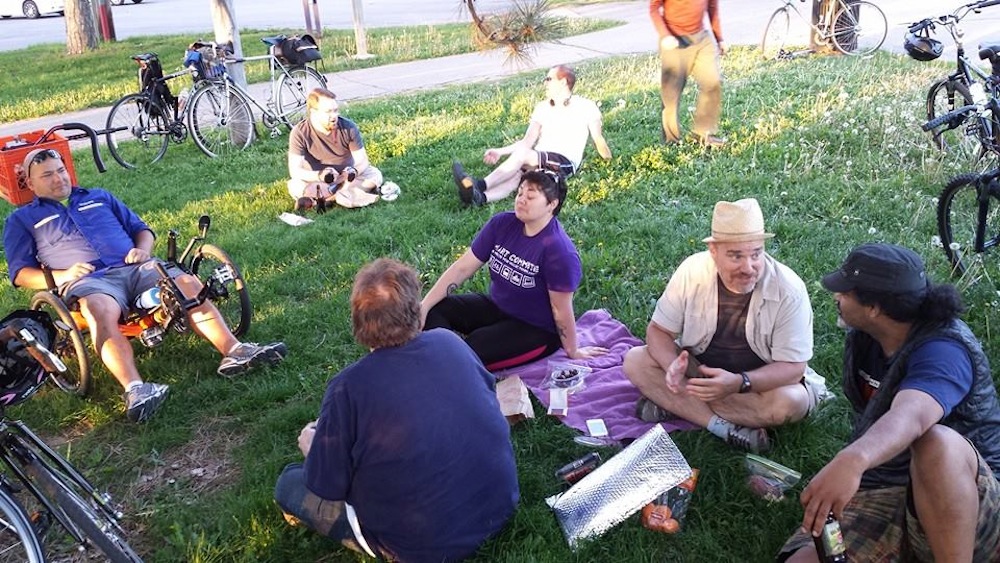 fun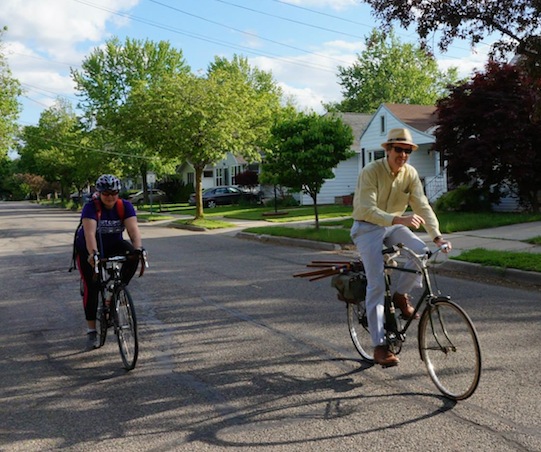 fun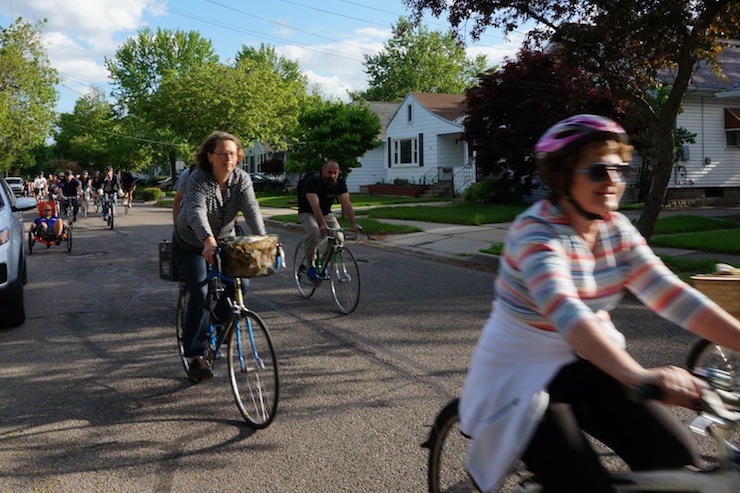 fun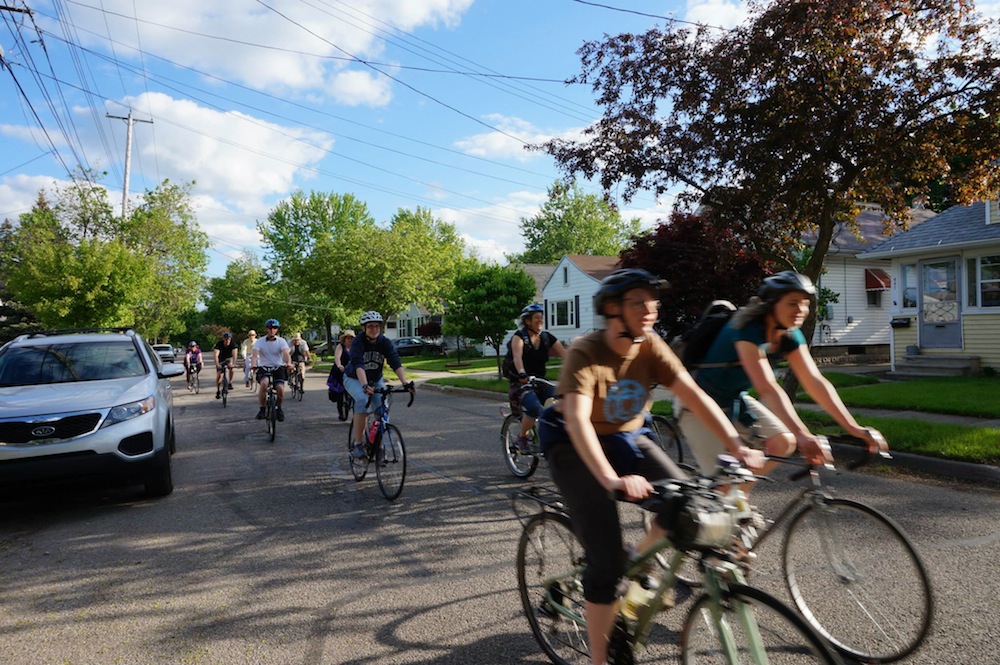 fun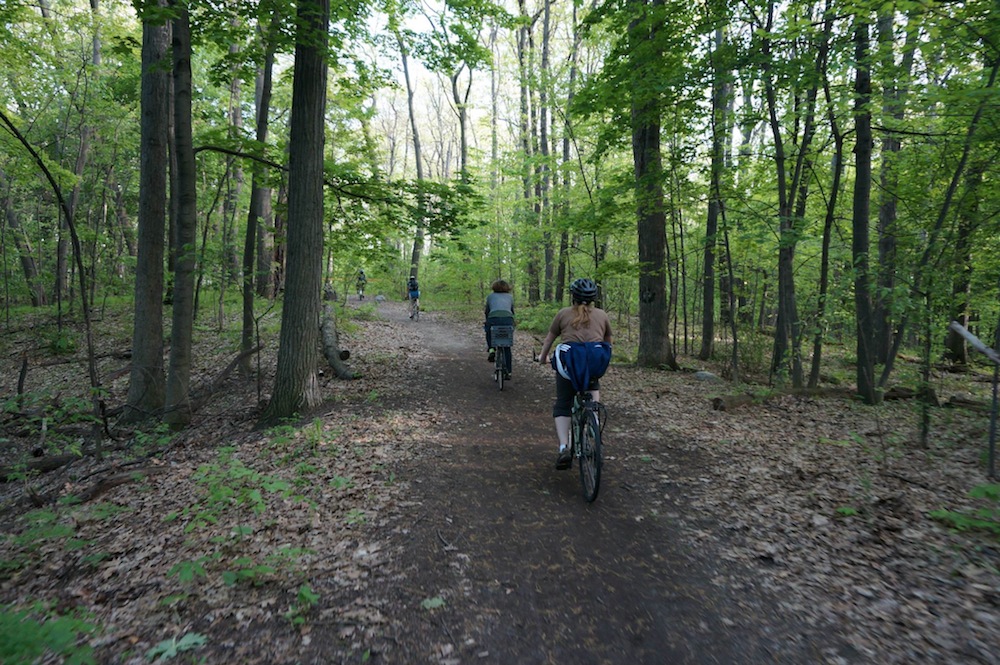 fun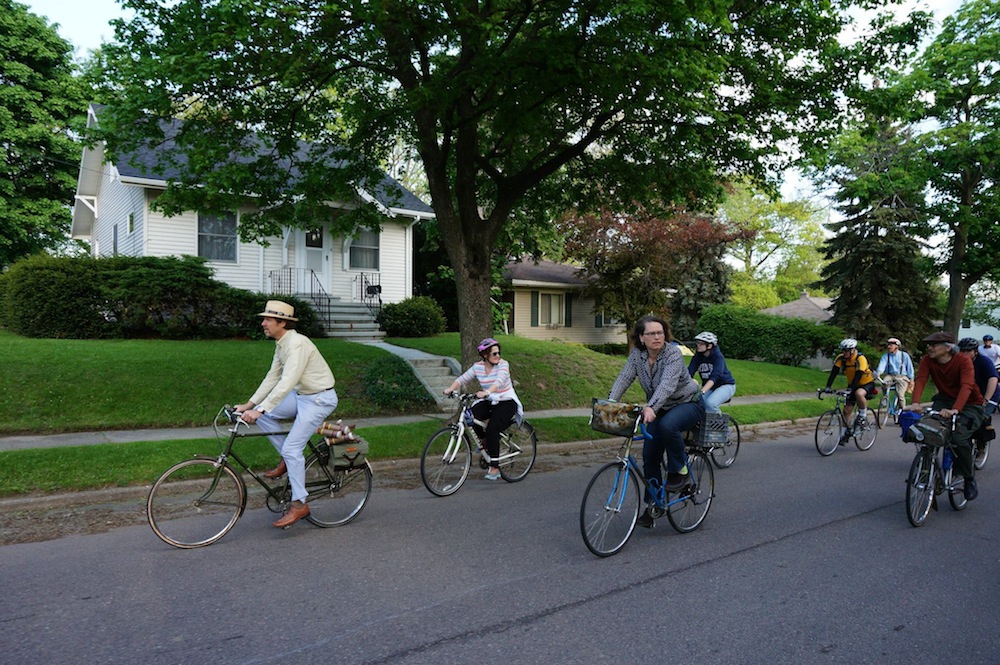 fun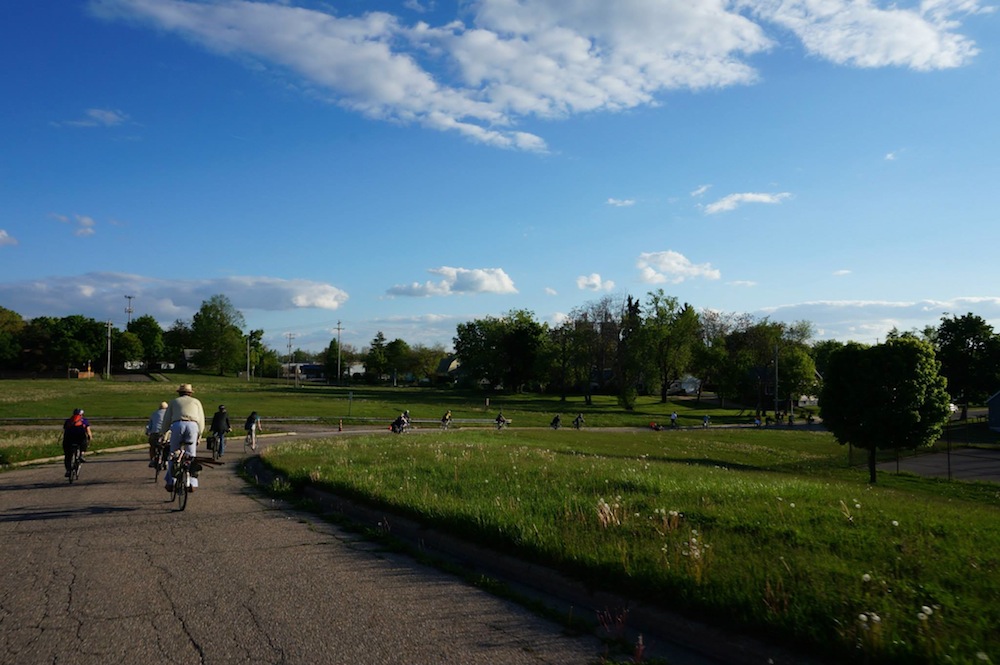 fun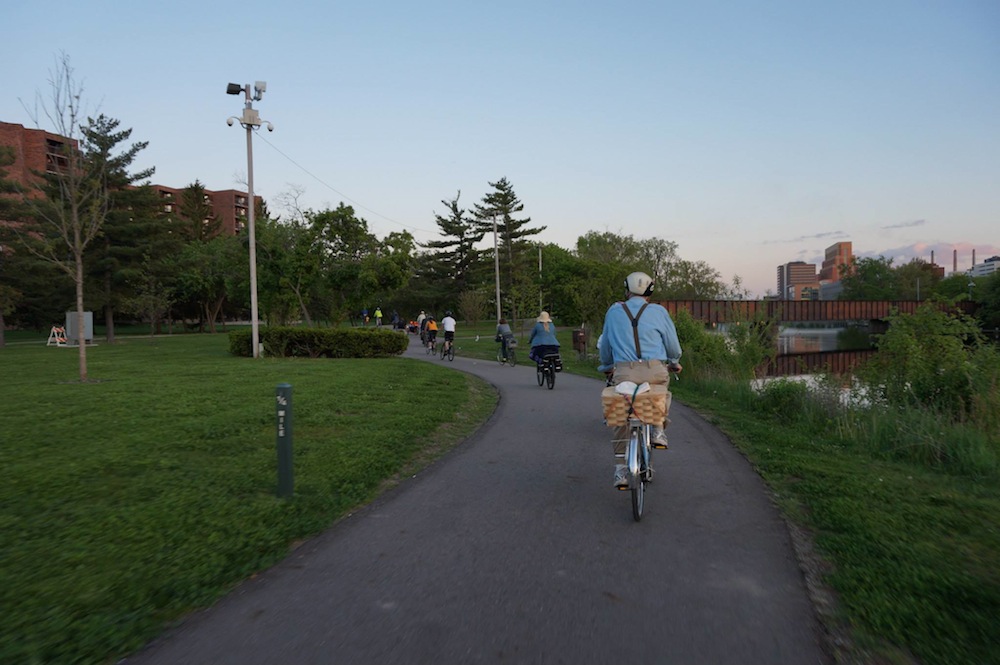 Fun!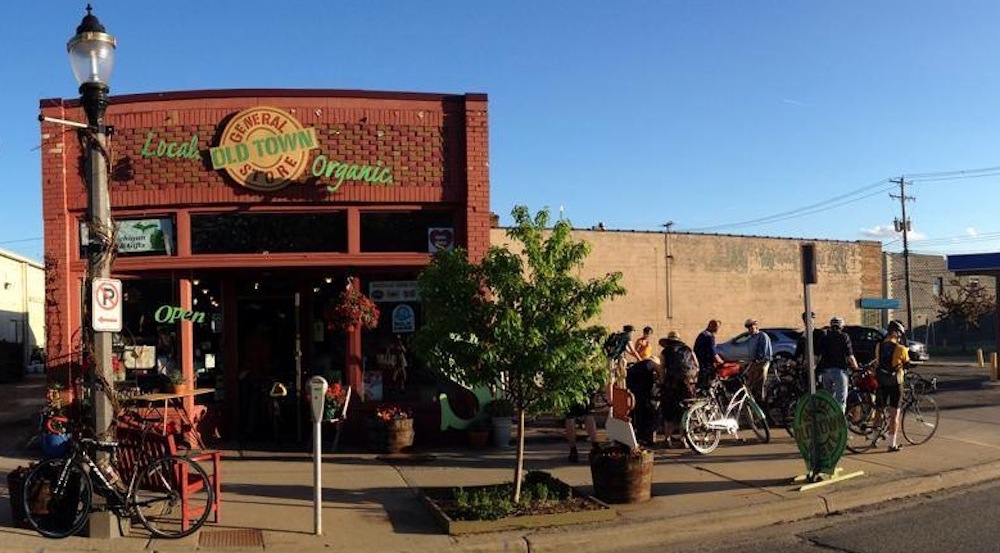 Nice light.


Oldtown stop for picnic groceries.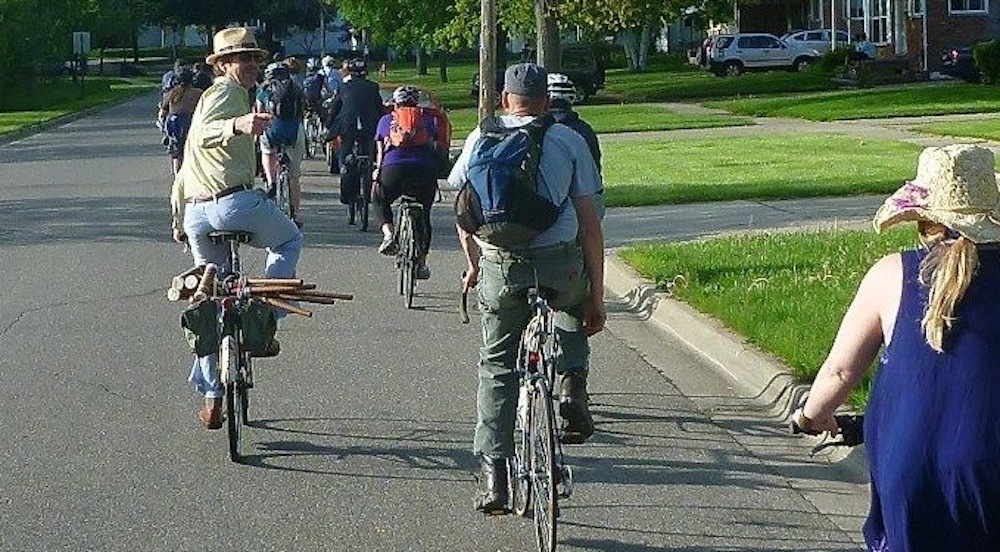 Rolling.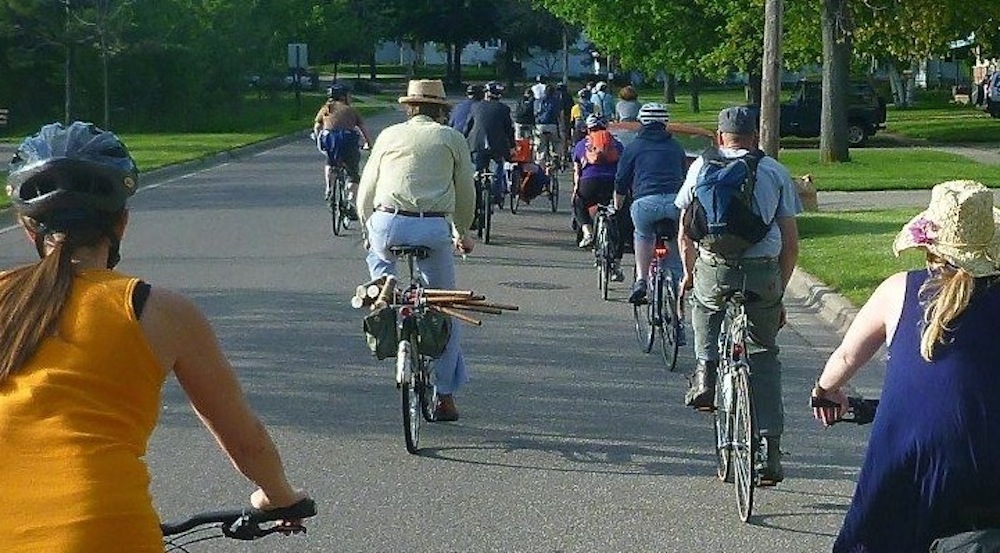 Rolling!