Roadbike does Cyclocross! --Fun!
October 07, 2013
Two pics from after my rain-ride yesterday on my yard trail. Rain for CX is like snow for XC... Too bad I'd hosed off the bike before taking the pics. Bikes are even prettier when they're muddy -- just like more snow makes skiing look more gooder. Yeah, I'm kinda psyched about my sweet ride. --19 lbs!

I like it that it has a buncha 30-yr-old parts on it. I like that it's bike abuse: using a roadbike for CX. It shouldn't work, but it DOES! The tires don't fit. So what if I only have less than 1mm clearance. OK, it'd suck if the mud was sticky but if the mud is juicy we're good to go. The bike handles great and flies like the wind.

Yeah, I do wish there was a simple frame like this TCR only just with a bit more clearance -- don't change anything else -- don't add no weight. For some silly reason the TCX frame is like over a pound heavier (is that right?), but it's still a bargain frame. I'd prefer to have ONE bike for both road and CX. C'mon!

I bartered a pal for the sweet green kicks. (Tubies!) I bartered other pals for most everything else! ...Actually, it's a bike I *made* $30 on, net cash, after all the parts buying and selling was said'n'done!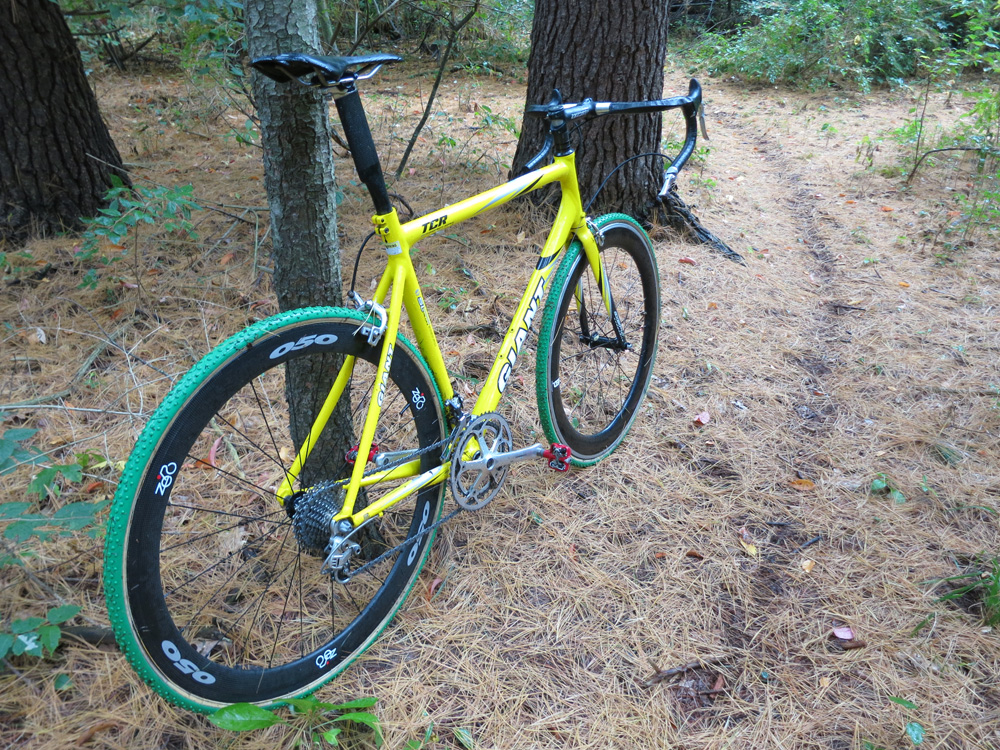 TCR on my trail thru the pines. Cushy...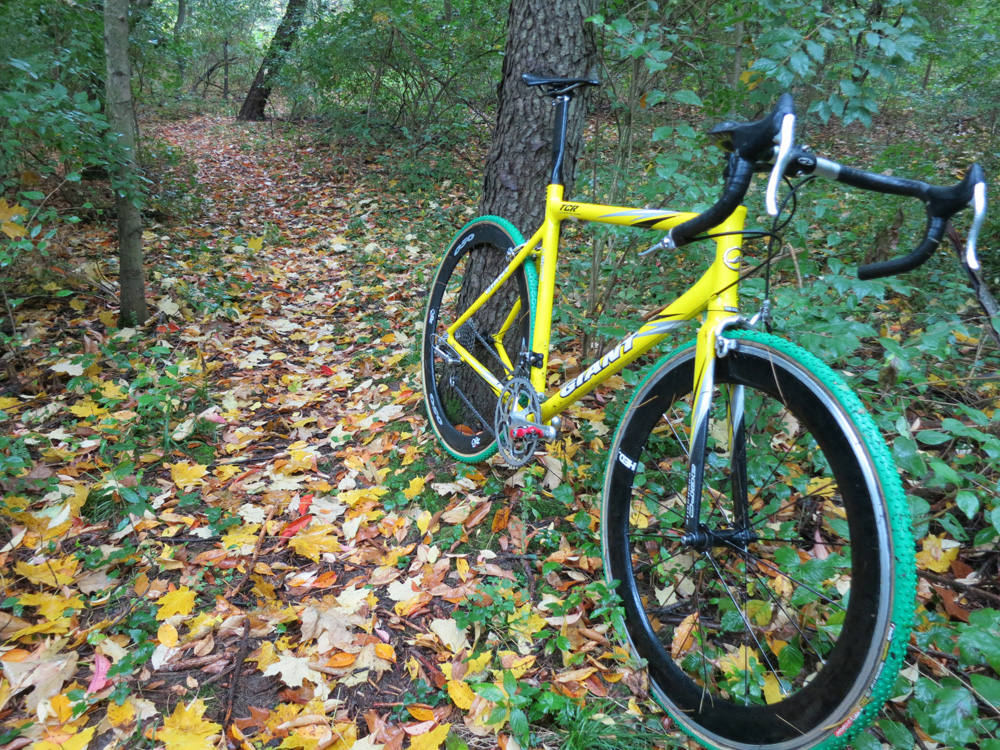 Autumn splendor.