CX Your Roadbike for Better Summer Fun!
April 29, 2013
I just had fun doing a little underbiking in the true CX style. What's that, you ask? Well, nowadays a lot of CX bikes are just that CX bikes. But back in the day, CX is what roadies did in the winter. On their road bikes. You know what that did for them? Well, they had winter fun but they also got to know their road bikes a LOT better. I just did a few hot laps of my yard trail on my road bike with 28mm CX tires glued on. I was thinking of doing a road ride with the club tonight and I just realized that, hey, I'm getting some great new familiarity with this bike! Before, I'd looked at CXing my road bike as a way to get a lighter, faster CX bike. Now I'm seeing that it'll REALLY help boost my summer skills, too! Especially if I ever get bumped onto the soft shoulder, but really, everywhere.

I suppose if you don't want to get banged up, you'd use sewups and lower pressures. You might not even need CX tires, but if you can find narrow ones, they only add to the fun.

Modern road bikes are famous for their needless LACK of clearance, but you might be surprised.

You might not end up with much excess clearance for, like, mud -- so just avoid that when you're out having your fun. It's no biggie.

Wouldn't it be neat if road bikes had, like, 35mm clearance? Would they really be any slower?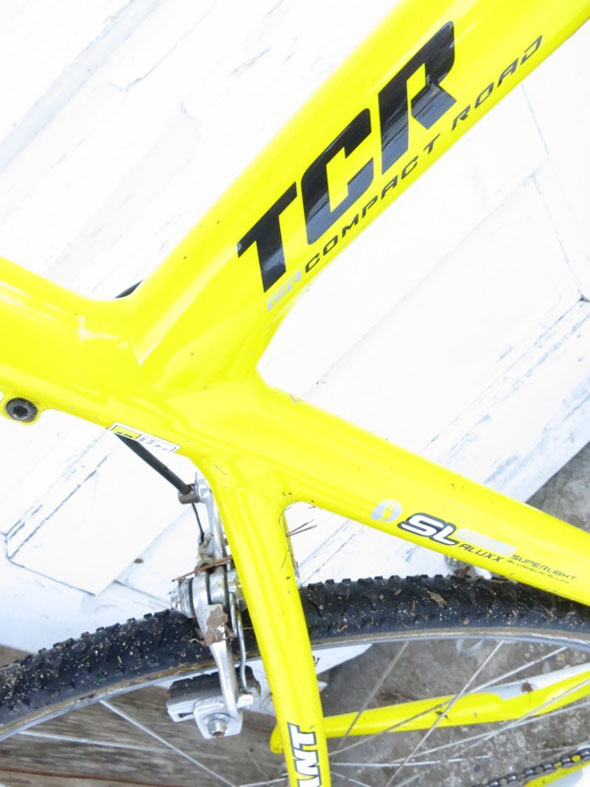 CX tires fit this Giant TCR -- barely! No room for sticky mud. So I'll avoid that.