New OYB Luggage Patch!
October 20, 2009
UPDATE 10/09: Here's my new LEATHER luggage patch. The stamp is done, the die is on the way. Patches in 2 weeks!

The photo is what the stampmaker sent me, showing a sample stamped in a sheet of leather. It'll be die-cut into an oval then riveted to the luggage.

The design image shows the shape and rivet locations.

It'll also function as a blinky strap on the OYB bike bag and pannier (but, heck, folks use blinkies on rucksacks, too).

It'll be mounted with 2 rivets.

I designed to have a blend of old and new, to have a clean modern look but on classic leather.

The design will be embossed deeply into the thick, shiny leather. Struck hard!

The cool thing is that both pannier and bag feature leather straps with rounded ends fastened with silver studs or rivets -- meshing just dandy with the look of the new logo patch.

It'll be about 1.3" x 3".

I had quite a few folks say they'd prefer a more traditional logo-patch to go with my classic leather'n'canvas luggage items.

A couple for-real rodeoin' saddlemaker dudes are workin' em up for me.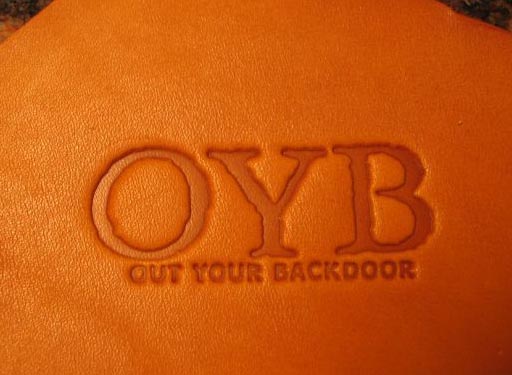 Actual sample of new logo stamped into leather. Getting close!


New OYB leather patch design.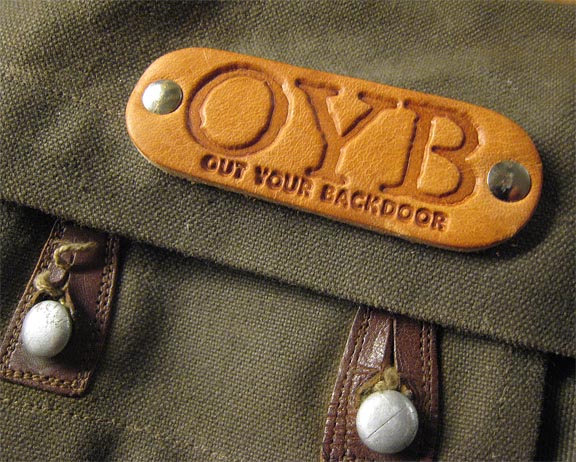 New patch in the house! Tasty natural leather.